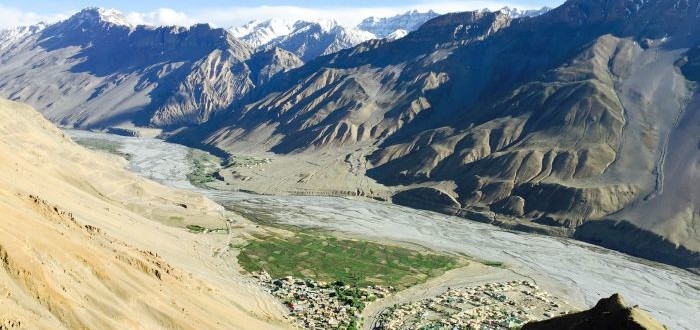 Six days of cultural Spiti drive: An experience
Ours was a 6-day trip starting from Deodar cottage. A group of 9 including my husband and our 5 year old twins. We had decided to take a self- drive road trip to a mesmerizing valley Spiti and rediscover ourselves. Although our plan started with lot of hiccups as bookings were not confirmed still it was worth gambling as this was a chance for us to explore the place. This road trips brought us closer to ourselves and to nature, staying with the locals in a traditional way made us get closer to Spiti culture.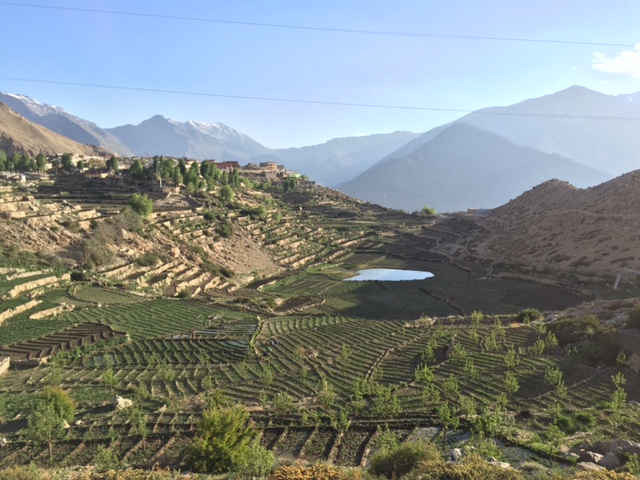 It was an amazing 12 hours drive with stop at Nako Lake – what a beautiful place it is surrounded by Willow trees. Its reflection and its fall color adds charm to the lake. We were told that fairies live in this lake and there are foot prints of the fairies in the nearby caves.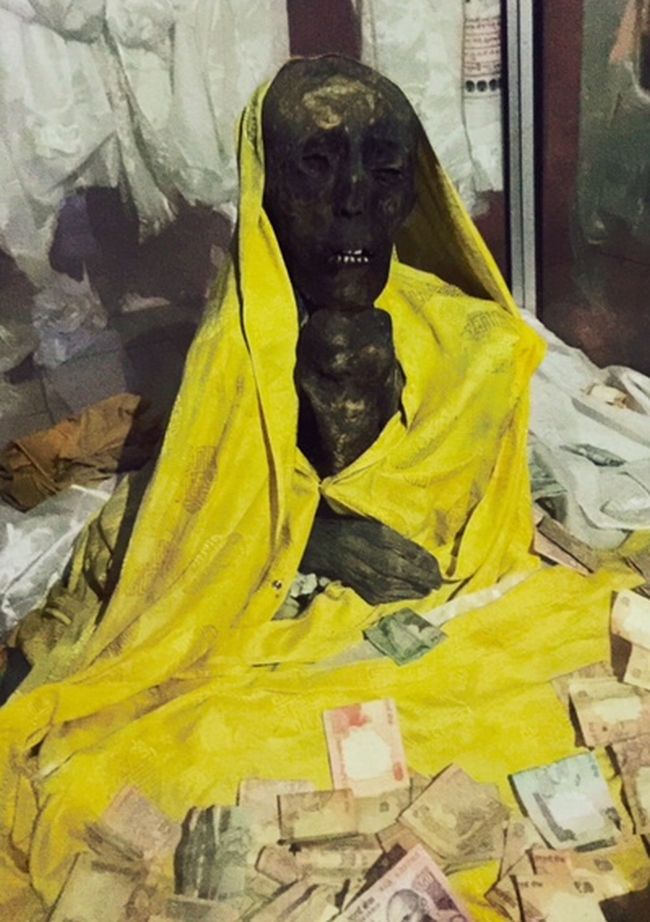 Next stop was at Gue Home to a 550 year old Mummy of a Monk. It is the only Buddhist Mummy in the world, that too, in a sitting position. Day came to end with stay at Kaza.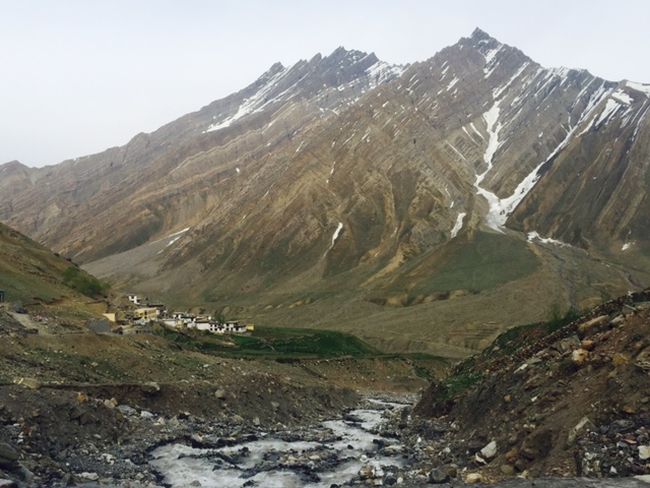 Next day we started with drive to Pin Valley – the most beautiful in the region, and undoubtedly it is. We got to know Dhang or dang means cliff, and kar or khar means fort. And Dhankar means fort on a cliff. Our day came to end with watching full moon at Spiti River next to our hotel.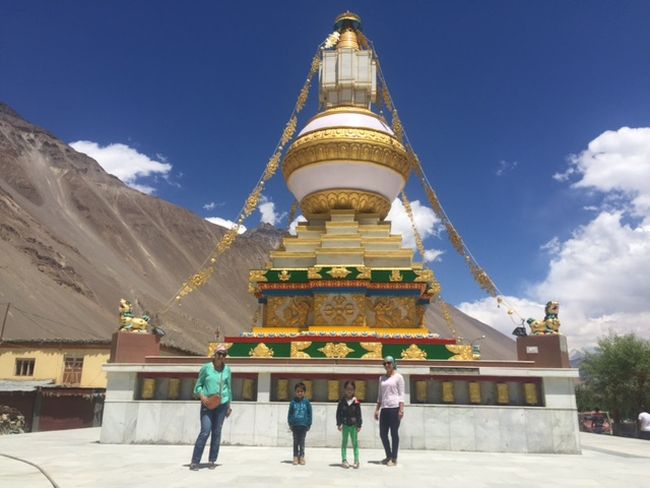 Tabo monastery has rare and priceless collection of thankas, statues, frescos, religious manuscripts and murals on the walls. There are about 50 clay images and bust in full size of demons and gods on the wall of the main monastery hall.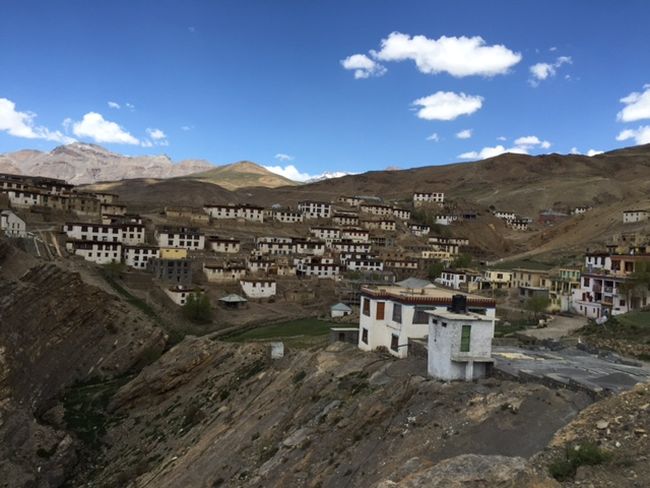 Kibber was our next visit which lies upwards from Key monastery. It is highest inhabited village of Asia connected by a motorable road were we sported some birds. We drove along spectacular landscapes and went up to Hikkim, said to have the world's highest post office. My friend Aditi and me definitely got adrenalin rush while driving through the various passes, and the rough, rocky and muddy roads.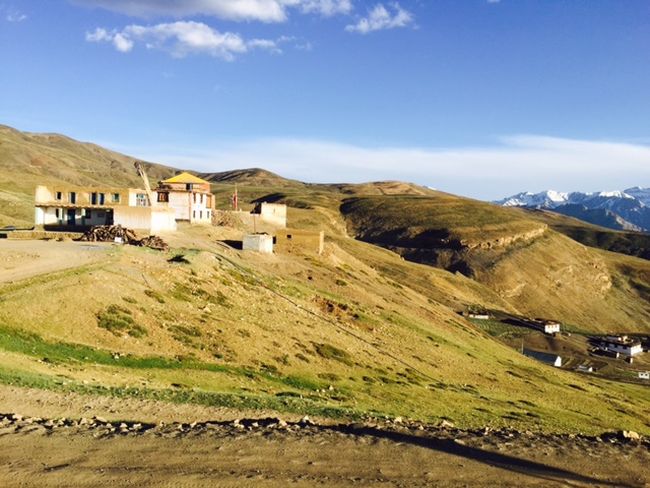 The drive to highest motarable village Komic where we got to know about gompa which has some hidden treasures which due to security reasons are made public once every 60 years only. These are the egg of a dragon, the horn of a unicorn, the upper tooth of a sheep, the rib-cage of a giant demon and the tail of a prehistoric man.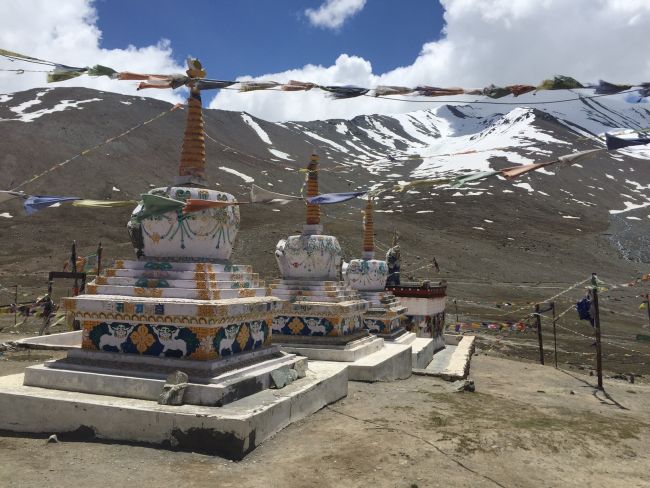 We decided to travel back through kunzum pass – the most beautiful pass I have seen. From Kunzum we travelled over Rohtang pass to Manali. Staying at Manali for a night, we traveled back to Kotgarh via Jalori Pass to end our journey at Deodar Cottage.
One thing is for sure, while diving deep into the culture of Spiti it teaches you to be thankful for a lot of things, which we people generally miss out on in our daily, hectic lives.